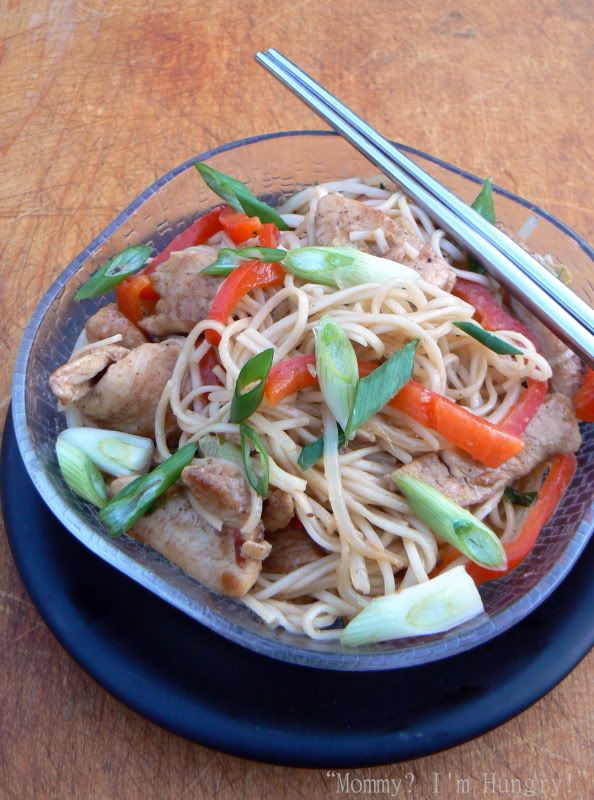 This is my new favorite tv show on the Cooking Channel. Chinese Food Made Easy. One night (I catch it as I'm falling asleep) she was making this chow mein. I love noodle dishes! I had to make it. I was able to find the noodles, chili (paste) and Chinese five spice powder in the Asian section of the main grocery store. This meal took less than 30 minutes to do. Mr. LOVED this recipe! He even came in from working out in the garage to tell me so! I know this is a keeper. I doubled this for the 5 of us, 'cause leftovers are the best, right?
Chicken Chow Mein
as seen on tv from Ching-He Huang, host of Chinese Food Made Easy
5 ounces dried yellow Shi wheat flour noodles* or medium egg noodles
(I used 7 oz soba, see pic)
1 teaspoon sesame oil, plus more as needed
11 ounces skinless chicken breasts, sliced into strips
Dash dark soy sauce
1 teaspoon Chinese five-spice powder
1 teaspoon chile sauce, optional
(I used 1/4 tsp. chili paste)
1 tablespoon cornstarch
2 tablespoons groundnut oil (peanut)
(I used canola)
1 red bell pepper, seeded and finely sliced
5 ounces bean sprouts
1 large spring onion (green), sliced lengthwise
2 tablespoons light soy sauce
Freshly ground black pepper, finely ground
*Can be found at specialty Asian markets
Cook the noodles for 3 minutes in a pan of boiling water until al dente, or as per the package instructions. Drain, then run them under cold running water, and drain again. Drizzle with a few splashes of sesame oil, and toss through to prevent them from sticking.
Season the chicken with a splash of dark soy sauce, the five-spice powder, and chile sauce, if using. Mix well. Coat the chicken breasts lightly with the cornstarch.
Heat a wok over a high heat
(I used a large sautee pan),
add the groundnut or peanut oil, and heat until smoking. Then, add the chicken, and stir-fry for 2 to 3 minutes, or until cooked through.
Add the red bell pepper, and stir-fry for 1 minute, then add the bean sprouts and green onion and stir-fry for less than 1 minute. Add the cooked noodles, and season with the light soy sauce, 1 teaspoon toasted sesame oil, and black pepper, to taste. Stir well and serve immediately.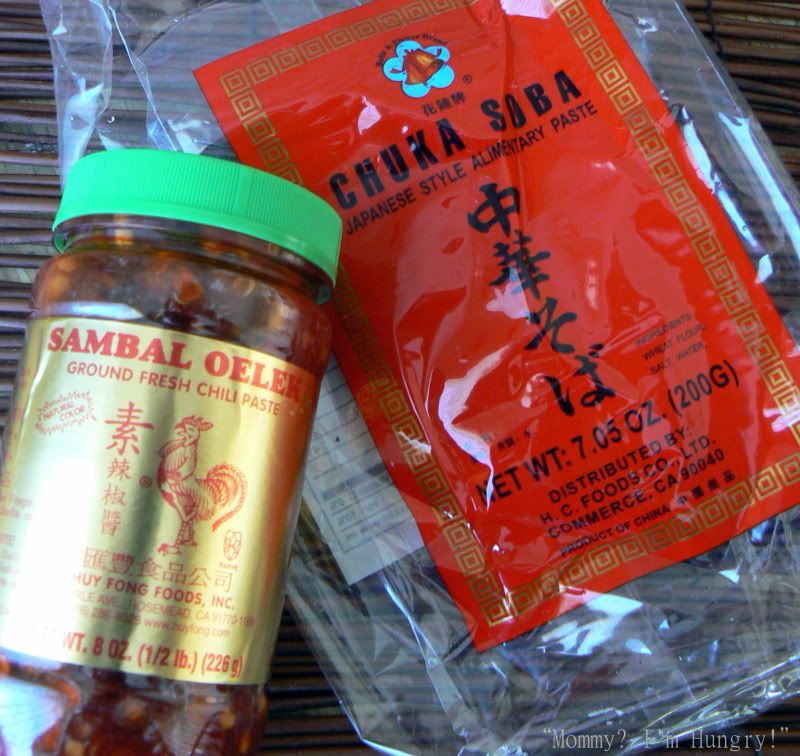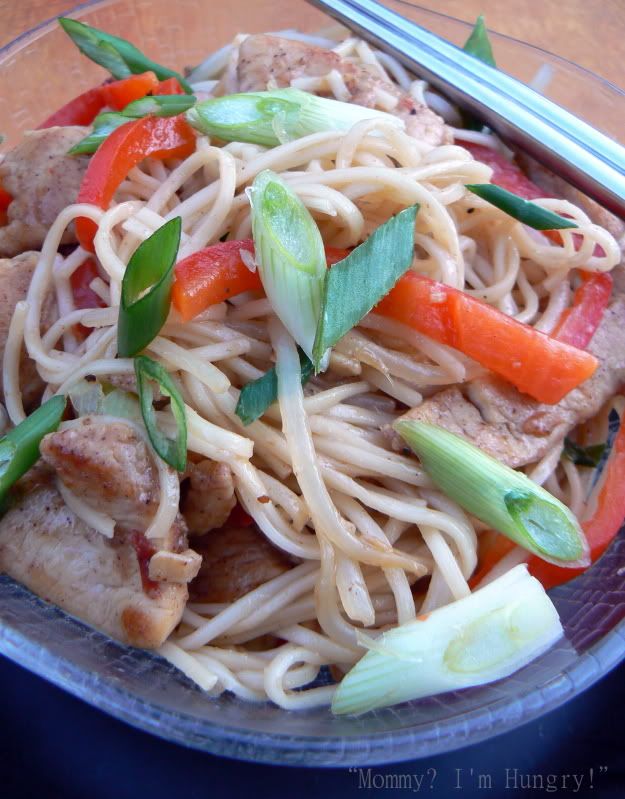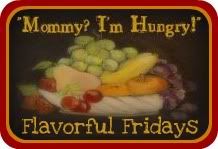 Let's keep this going! If you'd like to share a
Flavorful
dish, and I hope that you do,
please use my button above on your post
and link up below with the title of your dish and the URL (please link directly to the recipe). I look forward to seeing your recipes and perhaps finding something new to make for my family! = )
*OK, so the thumbnail linky list I was using is now pay per year, and I wish we could do that, but we can't right now (maybe if they accept
Swag Bucks
amazon cards, or maybe I can save up for paypal cards -but those cost more SB than the amazon gc-!). So for now here is the old fashion text linky to link up to.
~Follow my new recipe url so you can get all the latest goodies!~
enjoy,