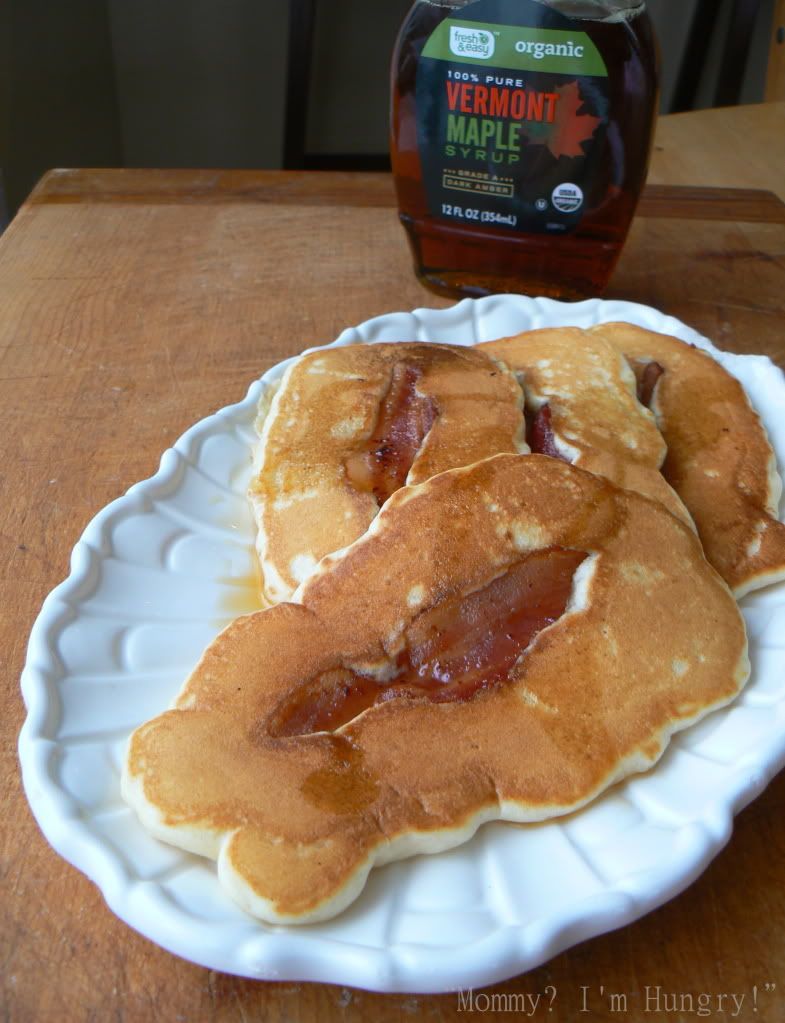 Good Morning (oops, this didn't post this am), I recently found out what all the talk was with
Pinterest
(follow me if you like), because I too have taken quite a liking to it (too bad my IE doesn't care for it, it always freezes up). Anyways, I saw these on another Rachelle's board...Bacon Pancakes. What a neat concept, an all in one bite! I've done chopped up sausage in the batter before, but this way is just so much cuter. I was hoping the kids could dip these into syrup, but they don't really work that way, lol. Mine look a little funny because I poured the batter around the strips instead over them like they did. They were delish though.
Bacon Pancakes
as seen at
Pinterest
Cooked strips of bacon (try to keep them flat)
Your favorite pancake batter (
here's mine
)
Maple Syrup
Place your cooked strips of bacon on griddle or hot pan. Pour pancake batter around a strip of bacon, let brown then flip over to cook other side until golden. Serve with maple syrup.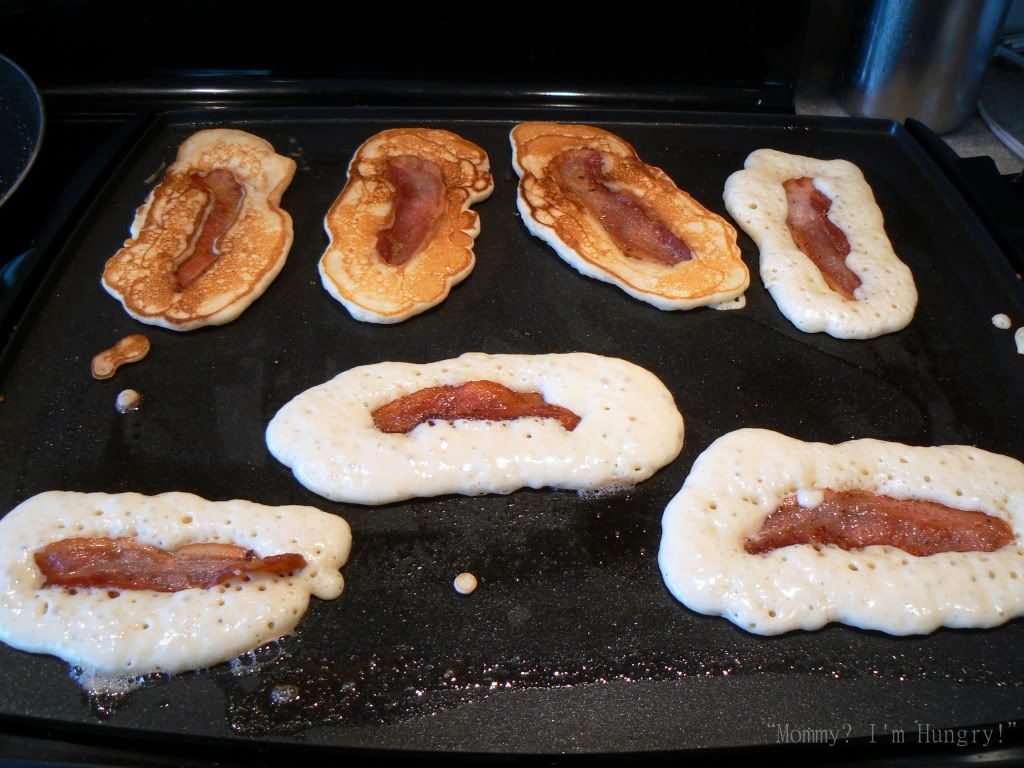 I am sharing some with
~Be sure to follow my recipe blog so you can get all the latest goodies!~
enjoy,